Mars Rover Curiosity: Today's Excuse for Loafing
XKCD posted this great comic this morning, to provide you with an excuse for moving slowly today.
It's not my excuse, granted. Today is my final day of vacation, and it's also the Civic Holiday. But you never know, this one might come in handy too :)
Happy Holiday to you (if you have one).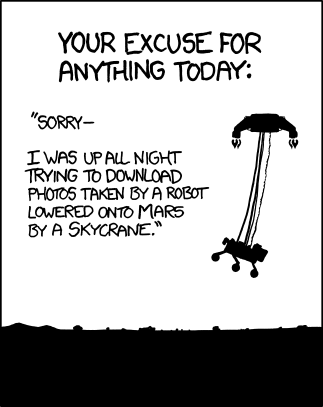 (Source:
XKCD
)